Cold Brew! Everyone loves it but find the process daunting and time consuming. IT DOES NOT HAVE TO BE!!!
At Steamwhistle, we use the Toddy Cold Brew Maker. It is very easy to use and produces about 8 cups of cold brew concentrate. The Toddy features a double filter- filter bag and reusable filter pad.
We use the following ratios but you can adjust to suit your personal taste:
-12 ozs. coarsely ground coffee
-8 cups of filtered water
Steep on countertop for 16 hours!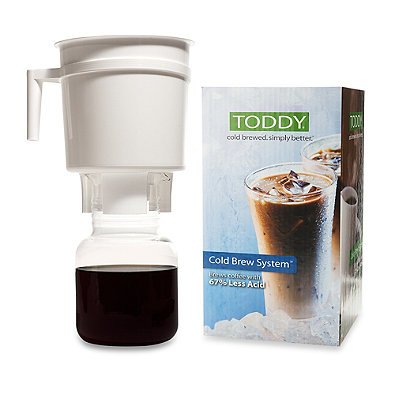 Don't have a Toddy? Don't despair! You can use a pitcher, glass jar or french press!
---